Kenia 2022: Think outside the office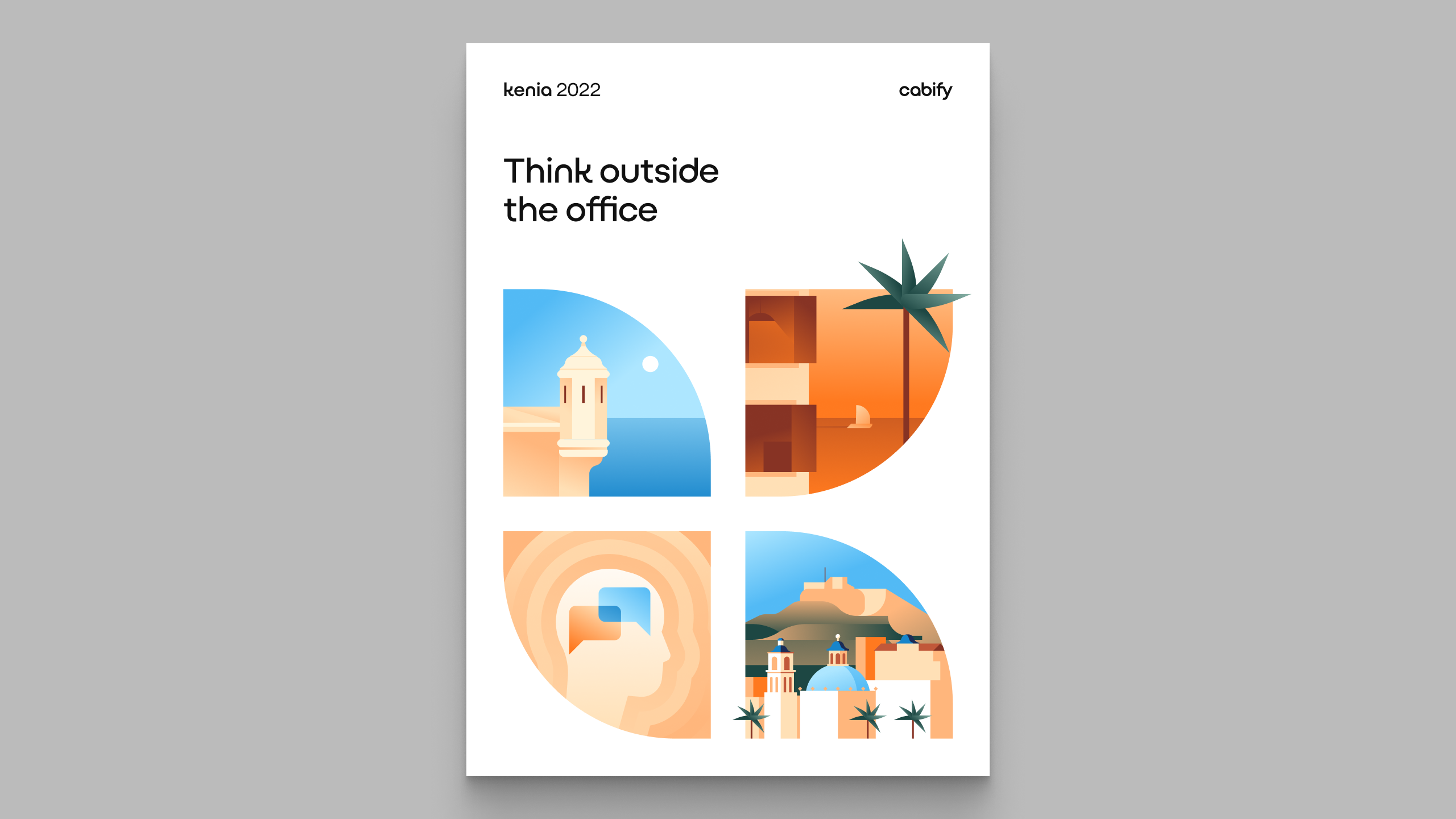 After 3 difficult years, we all wanted to connect again. That is why after a lot of work in mid-October we met for Kenia 2022.
What is Kenia?
Kenia is the annual tech team offsite. A space to align as a team, explore new things, and meet your mates. And above all, share experiences and continue building the best team ever.
But, why Kenia?
It is a long story that perhaps should not be told… But we are here to communicate and be transparent.
Well, the first of all Kenias was in Denia (Alicante), but of course, as a growing Startup, it wasn't cool enough for social networks. So we decided to call it Kenia (there are many smart people here)… Since then, Kenia (not Kenya 🇰🇪) is not a country, it is a brand, and it is part of our culture.
Kenia 2022
Kenia 2022 was the return, it took place in mid-October in Alicante (Spain) ☀️. For a full week (ending with #RechargeDay🔋) almost 240 people shared events, team-buildings, dinners, conversations, songs and lots of laughs.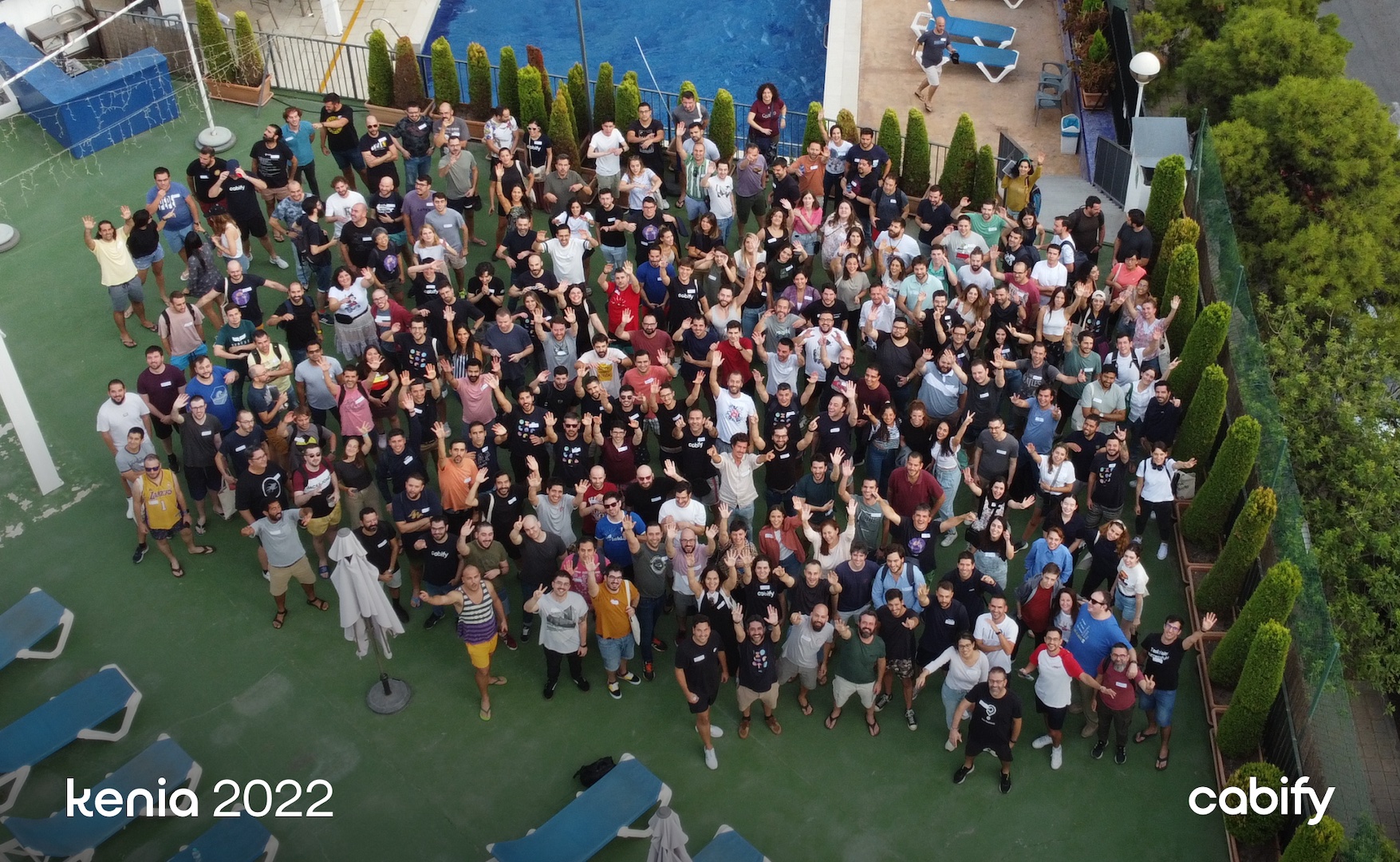 💜As a note, this edition was dedicated to all of us who stayed with Cabify during the pandemic, which was the most complex moment in our history 💜
Kenia was completely organized by the team without external companies, which demonstrates our ability to successfully take on new and different challenges as a team.
Why do you say this? Because it is not easy to move and provide accommodation and organize things for 240 people who also have to be brought to different cities and countries if that is not your business.
"The best experience I have ever had in Cabify and something I will always remember." Jose Carmona - Product Design Manager, 2018
The objective
The objective was to meet, talk, enjoy, celebrate and think outside the office with our colleagues.
Okay, is this all? Did you go to Alicante to have meetings, have dinner and see each other's faces…?
Yes, but… We went to innovate for our clients and internal ones…
Welcome to Explorers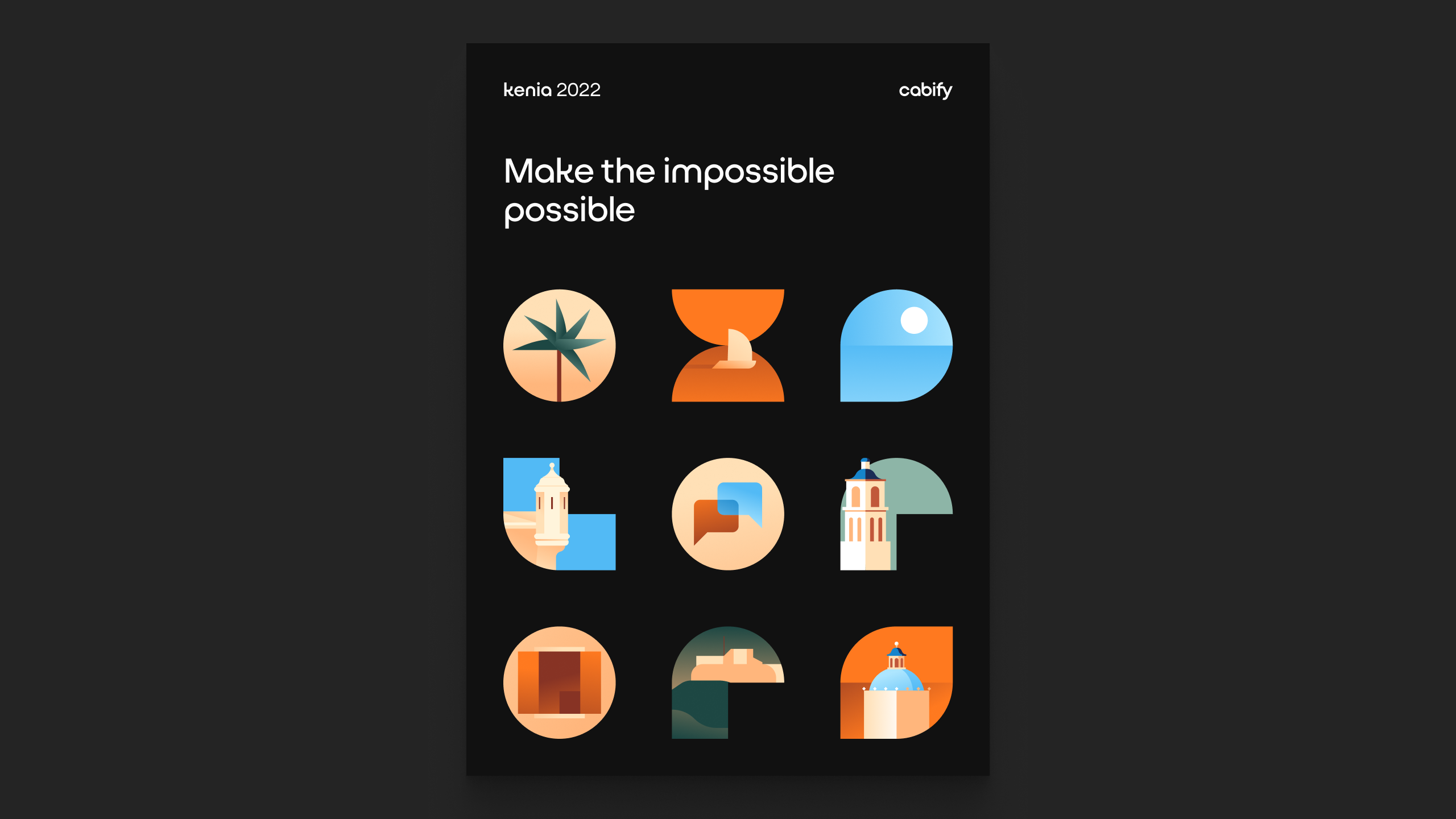 But, what is Explorers?
It's simple, we work surrounded by a group of very talented people with a lot of great ideas. But those ideas are hard to push into our daily routine.
Explorers is our internal hackathon. It is the opportunity to gather the talent and those ideas and think outside the box.
What's up? This is just an excuse to break the routine.
Yes, but… During each and every edition of Explorers, many projects with an impact on the business were born and developed. Production-ready projects that improved our product and our business. It actually works 🚀!
Also, this time was not only about the product but also about processes, comms, data analysis, marketing campaigns, researches…
Explorers was born as a hackathon of 2 days, with a duration of 4 days in the last edition. But the truth is that things start earlier, the projects are put on the table weeks before and the promoters try to convince other ventures to join forces for the execution phase.
This ends with a showcase, a presentation where teams show their projects in 5 minutes (it's the only rule). In addition, after voting, the lucky ones receive a prize 🥇.
Explorers 6th
Explorers 6th edition took place during Kenia 2022 where 23 projects were presented with more than 215 participants.
We proposed 5 categories:
Quality: we want to provide the best assets, high quality service and support through our customer service center, both for drivers and riders.
Safety: we seek to take security one step further by guaranteeing market standards and ensuring that we are recognized as the safest mobility platform for our stakeholders.
Personalization: we will deliver an experience to all stakeholders that is perceived as tailored to the needs and requirements of those stakeholders.
Internal customer: we'll make our colleagues job easier by providing better and more efficient tools.
Geek: simple, we are tech people, and we love to build geek things to make our tech day-to-day even more awesome.
To understand Explorers, a project was launched to production the night before the Hackathon closed, achieving a 6% increase in the number of journeys, which translates into hundreds of thousands of more journeys per year. This is hard teamwork that makes a real impact!
Explorers in numbers
Almost 650 people have participated with 176 proposals and 110 projects presented in the 6 editions.
Here are some numbers:
Explorers 1st (February 6 and 7, 2020): 45 project proposals, 21 projects in the showroom, 101 participants.
Explorers 2nd (November 2020): 31 project proposals, 21 projects in the showroom, 91 participants.
Explorers 3rd (May 2021): 27 project proposals, 15 projects in the showroom, 79 participants
Explorers 4th (December 2021 - Christmas edition 🎄): 24 project proposals, 18 projects in the showroom, 76 participants
Explorers 5th (June 2022): 24 project proposal, 12 projects in the showroom, 87 participants
Show me things
Ok, now you know what Explorers is, after some numbers and how many editions there were, we want to show you some of the things that reached production after the hackathon:
Waiting time
We try to do things the best we can but time is something we cannot control. What we can do is make the wait more enjoyable. You know the game that appears while you're waiting for a driver?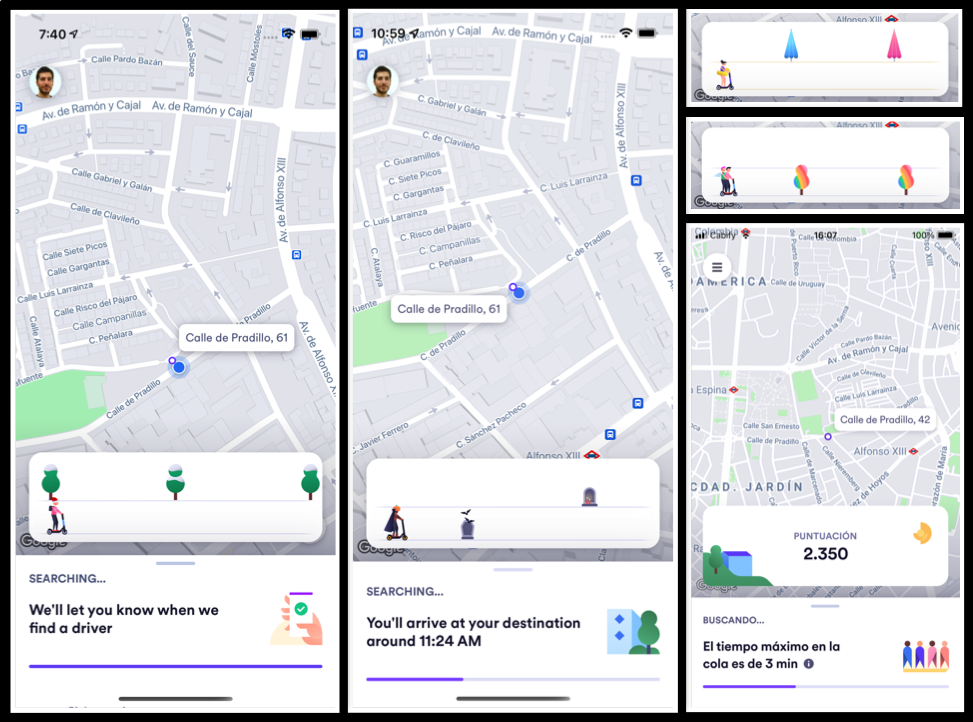 This functionality was born in the third edition of Explorers.
Cabify Stars
At Cabify we work hard to offer you the best service and guarantee your safety. For this it is important to retain committed drivers. Cabify Starts is the automation of the Drivers loyalty program.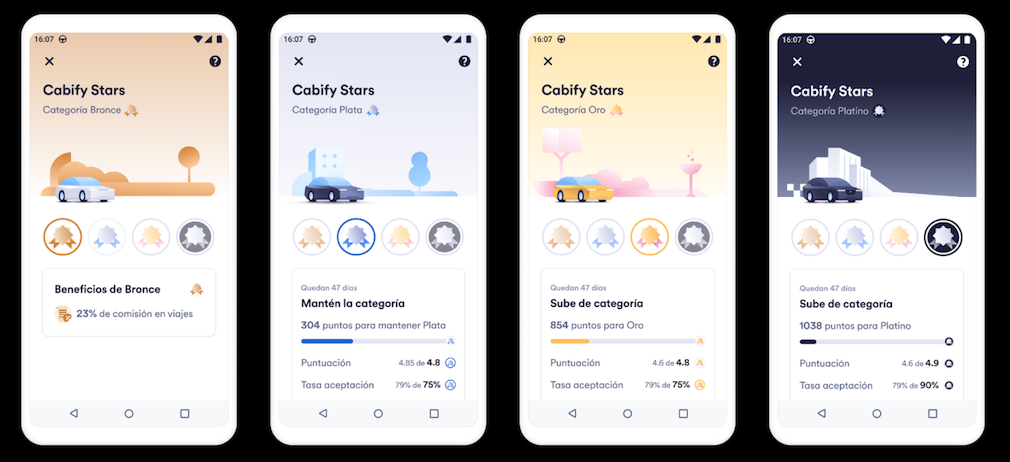 Cabify Stars is the engaging solution that turns drivers into better performers.
Routes Kreator
For internal operations, optimized routes are very important, and playing with different destinations to find the best route is a must. Routes Kreator is a Capacitated VRP based optimization service that allows us to group parcels into optimized routes.
Apple Pay
We knew that paying is always painful 💸, but we saw an opportunity to reduce friction by adding  Apple Pay as a payment method. In this way we reduce the time needed to be ready to order a journey, and we improve the user experience.
Apple Pay is now the preferred payment method for hundreds of thousands of users.
Ok, this is the 🔚! Do you like what you read? It's easy, join our team. We are hiring!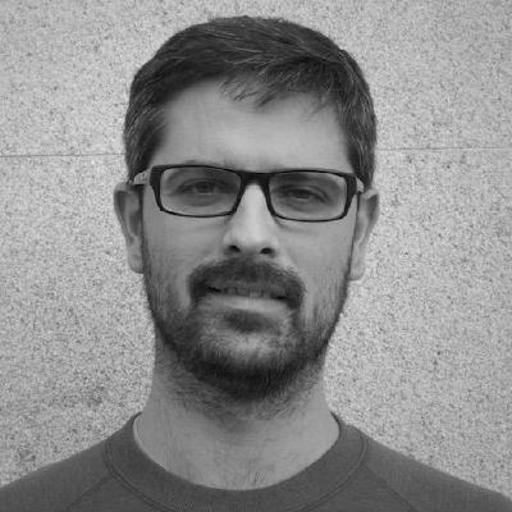 We are hiring!
Join our team and help us transform our cities with sustainable mobility.
Check out the open positions we have in .
Visit our careers page