Covid has joined the cabify zoom
It's an exciting time when a new colleague joins the team. You want to know where do they come from? What were their previous jobs? How they will collaborate in the team? Will they be fun? Will they be serious? Many expectations are raised about this and sooner or later they are satisfied (or not) with the arrival of the new members. But what happens when the one who joins the team is not a person but a pandemic?
Who are you?
What do you mean there's a virus going around in China that kills people? What do you mean that virus has arrived in Italy? *It's happening in Spain too?! *Boom! It's here. You want to know it better, right? Of course, we all became zombies looking for information, reading articles at any time, the only thing you could think of was COVID-19, symptoms, contagion, coughs, sneezes, masks, bleach, etc, etc.
A lot of people lost their jobs. Some others, the lucky ones, kept it. In our case, we were fortunate to work for a company that cares about the welfare of its employees, and since confinement to Cabify hit us directly, I am grateful to have been able to work part-time, which at the time one expected the worst.
That uncertainty is not individual, it is collective. I lived it, my husband lived it and my friends too. But above all, I noticed it at work, with my colleagues in our daily meetings. The conversations in those days were like: How are you? How do you feel? Did you have a fever and a cough? Have you seen a doctor? Take care of yourself! Get out as little as possible! But clearly it came with other problems, not so much physical as psychological: Confinement is driving me crazy day after day */ *I'm afraid of losing my mental sanity */ *I'm afraid for my family */ *This is not over, it's an endless quarantine */ *It's like Groundhog Day…
Holy Retro!
Before COVID-19, our daily meetings used to be face-to-face (3 days a week we went to the office and 2 days were for the Home Office). That allowed us to, at least, have a face-to-face conversation, to celebrate birthdays by bringing a cake or having lunch together in the cafeteria. So the change that took place in the quarantine was a bit abrupt. Before, only one of us worked 100% remotely, with the pandemic we had to stick to reality and change our daily work, to work from home and not see each other in person anymore (at least who knew until when).
We are a heterogeneous group of people, we come from different countries: Spain, Serbia, México, England, Argentina, we speak different languages (mostly in Spanish) but we communicate in English because it is the common language. Some of us live as a couple, others alone, others with families and children.We have different experiences that make us particular and make the team rich in knowledge.
So all this uncertainty about the pandemic made us react differently depending on our context, whether we were worried about our family and friends or whether we had a goal that could not be met. This misalignment of feelings made us need to express ourselves, to get closer to the other, to understand each other and to help each other. So doing Retros every 2 weeks was the tool not only to improve our new workflow but to find some good ideas that would allow us to virtually join together and raise our spirits.
"Maybe we can change one tele-daily into a game or riddle every week?"

"Every Friday, we post music on the web channel to get our spirits up 🎶"

"Maybe something fun for standups could be to tell fun facts about the areas that we are from?"

"Let's do virtual coffee!"

"Dailies based on Spanish to facilitate expressing hard feelings"
These ideas saved us from quarantine, they were an oasis in times of sadness and monothematic talks. We began to have certain weekly routines, for example, Tuesdays, after the daily, were for games (2 True and 1 Lie / Cards Against Humanity / Pictionary). Then, on Wednesdays we started to turn them into Spanish Daily, so that on that day we could express ourselves in our mother tongue. And finally on Fridays we had a virtual coffee and uploaded songs to the thematic playlist that played that day, it was a lot of fun!
The pandemic, our new colleague, marked a before and after in our lives, but also in our team. We got to know each other much better, we ended up feeling closer than before. This led us to work in a more fluid way, with more confidence, more empathy, more collaboration. Now we communicate much better asynchronously and we open ourselves to give much more feedback on the projects we work on. Together as a team we were able to feel better, support each other and encourage each other.
I can't be more proud to be part of this team :)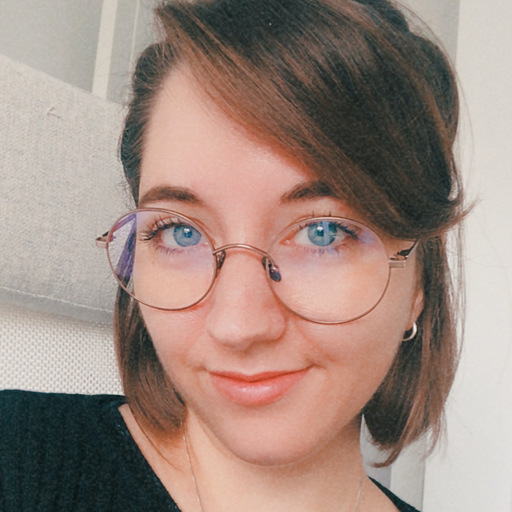 We are hiring!
Join our team and help us transform our cities with sustainable mobility.
Check out the open positions we have in .
Visit our careers page